Coronavirus (COVID-19)
The government, the NHS and local authorities are all working together to fight the spread of the coronavirus (COVID-19). We are all encouraging every member of the public to help and play their role. 
Detailed information about the virus, its symptoms, how to avoid catching it and what to do if you think you have it are available here: https://www.nhs.uk/conditions/coronavirus-covid-19/
Daily updates are being posted on gov.uk.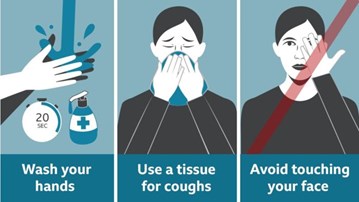 Regular updates are also being posted on both PHE's and DHSC's Twitter pages: