Looking for some home learning content?
We've got you covered. 
Firefighter Jet
Watch the video below about Firefighter Jet. A story written by our very own Community Safety Coordinator, Odette!
If you'd like to make it educational, you can follow our home learning guidance document here:
Jet and the water rescue
Jet's next adventure involves a rescue from water. You can view it below:
Here is the educational guidance: 
what3words Quiz
Can you help Green watch find the location of the incidents using the free what3words app? Download it now for free from your phone app store.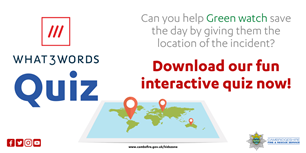 Firefighter Maths
You need to be good at maths to be a firefighter! Can you work out the correct answers to help Firefighter Matt, Firefighter Jenny and Firefighter Tom make it through the day? Suitable for primary school aged children. Click here or on the image below to download the firefighter maths worksheet: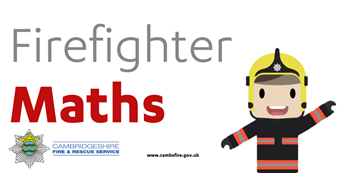 Pictures for children (and adults too!) to colour in
Click the pictures below to open up a printable PDF version. Colour them in and post them on our social media pages. We can't wait to see what they look like!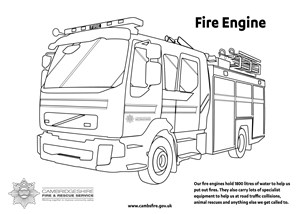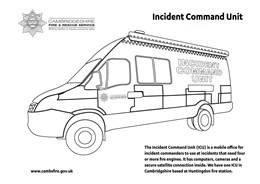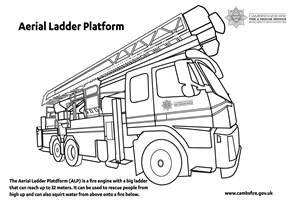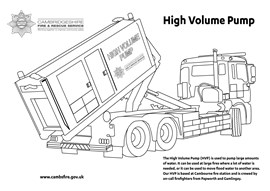 Hoses and ladders!
Looking for a fun game to play with the family? Here's our very own take on the game snakes and ladders - 'Hoses and Ladders'. All you need is a dice and some counters...
Find the fire!
Navigate through the maze to find the fire and collect safety messages along the way...
Spot the dangers near the water
See if you can spot the dangers and use your safety knowledge to make sure you have a great time every time you visit the beach or go near open water.
For more interactive water safety educational materials, visit the RNLI website or check out the activities from the Royal Life Saving Society.