House fire - Brampton
28/02/2017 9.41AM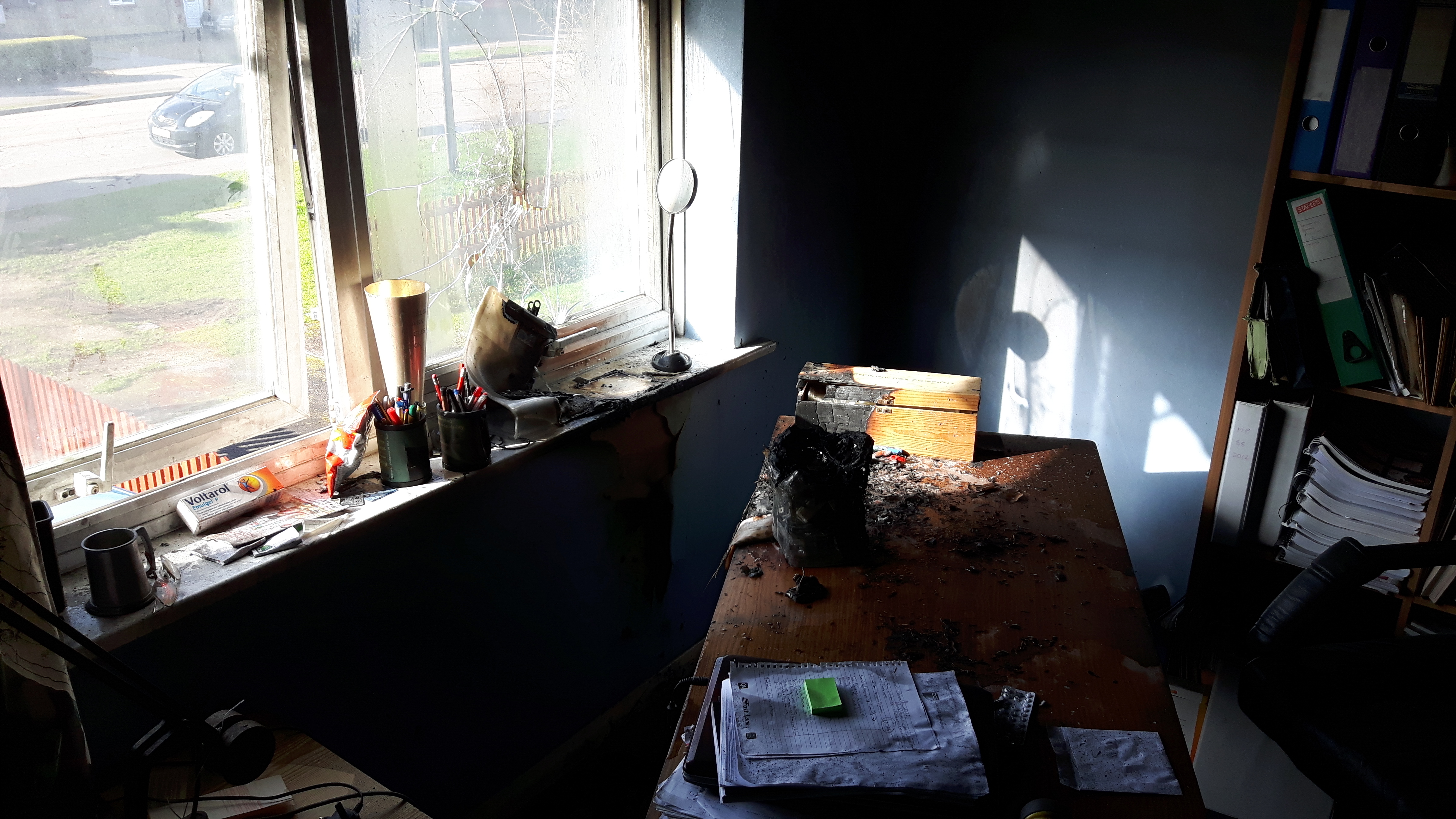 At 9.41am on Tuesday (28) one crew from Huntingdon and one crew from St Neots were called to a fire on Thrapston Road in Brampton.
Firefighters arrived to find a fire on the first floor of a two-storey house. Wearing breathing apparatus they extinguished the fire using a hose reel and cleared the smoke using a positive pressure ventilation fan.
Watch Commander Jon Wade said: "We arrived to find a small fire in a bedroom with flames visible from outside. The occupants had safely evacuated before we arrived.
"The fire was located in a first floor bedroom, which was being used as an office. A cordless phone charger had overheated and set fire to the desk and the curtains in the room, causing damage to the desk and the area around the window.
"Incidents like this are a reminder to not leave any kind of phone charger on for longer than needed. Electrical equipment should be switched off when fully charged, unless it is designed to be left on, like fridges or freezers."
The crews returned to their station by 11am.