Shed fire - Paston - Peterborough
13/06/2017 7.33PM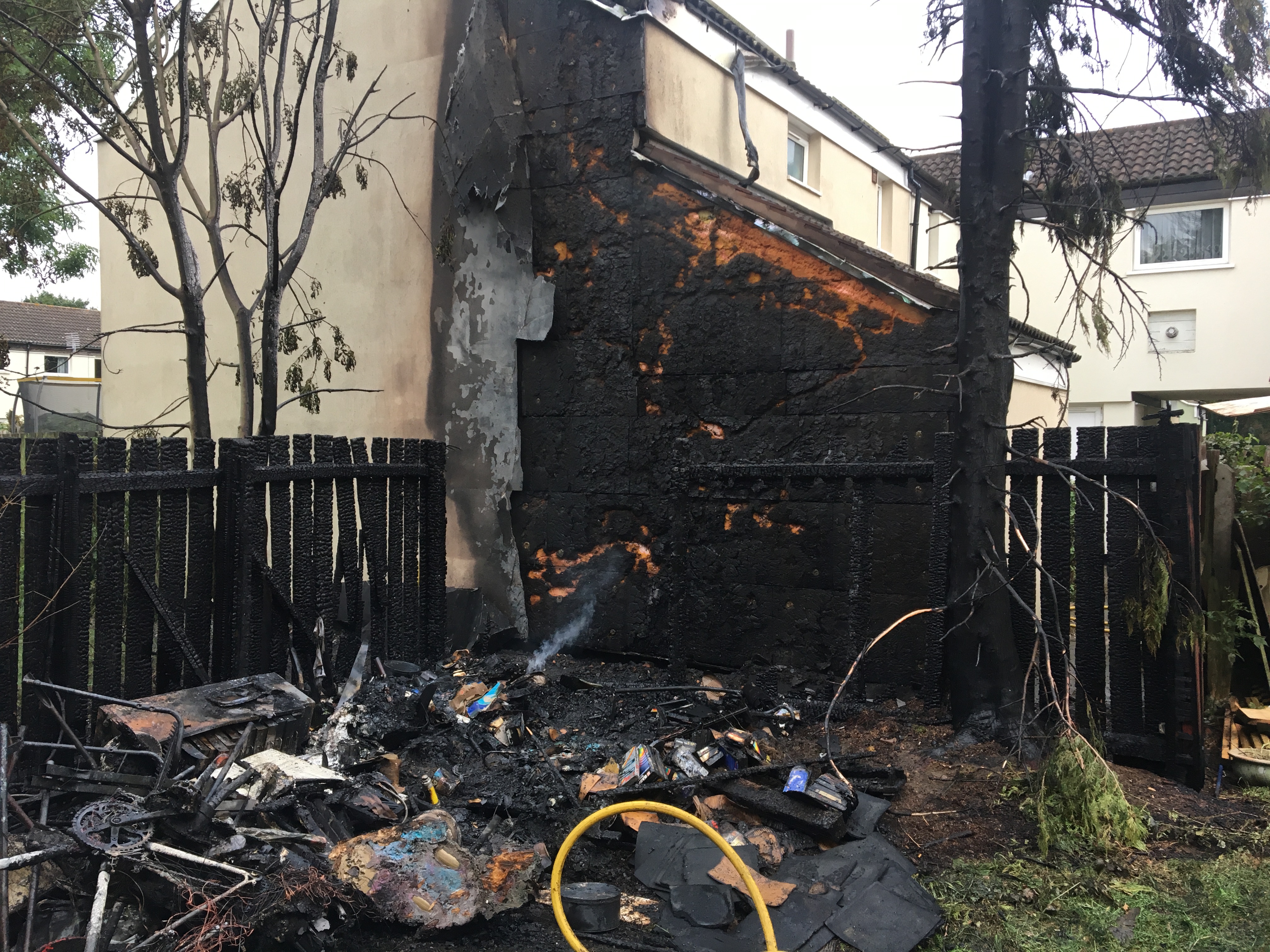 Crews from Peterborough Volunteers Fire Brigade and Stanground were called to a shed fire in Chadburn that spread to the side of a house and trees.
Firefighters wearing breathing apparatus used two hose reels to extinguish the fire and returned to their stations by 9.10pm.
Cause of the fire was deliberate.
Anyone with information should contact police on 101 or call Crimestoppers anonymously on 0800 555 111.