Fire in the open - Ramsey - Huntingdonshire
01/09/2017 4.24AM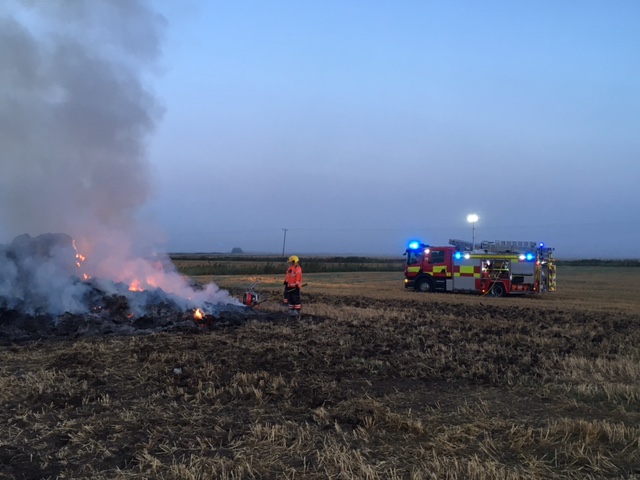 At 4.24am on Friday (1) one crew from Ramsey was called to a fire on Star Lane in Ramsey.
Firefighters arrived to find around 50 tonnes of baled straw and rubbish well alight, which was spreading to other bales. They extinguished the fire using a hose reel and used a positive pressure ventilation fan to clear the smoke.
The crews returned to their station by 7.55am.
The cause of the fire was deliberate. Anyone with information should contact police on 101 or Crimestoppers on 0800 555111.