Thatch roof fire – Comberton - South Cambs
25/11/2017 12.59PM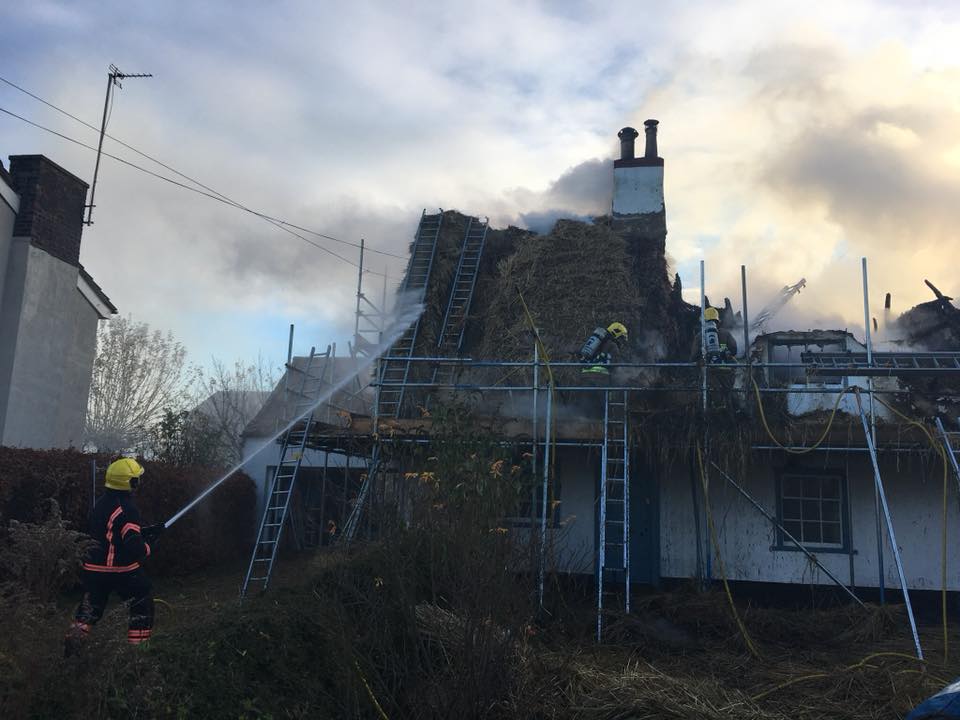 At 12.59pm on Saturday (25) crews were called to a fire on West Street in Comberton.
More than 45 firefighters and officers, including crews from Cambridge, Gamlingay, Huntingdon, St Neots, Burwell, Ely, Linton and Sawtry attended the scene. Crews from Newmarket in Suffolk and Royston in Hertfordshire also attended the fire.
Station Commander Vicky Best, the officer in charge at the incident, said: "The crews arrived to find a well-developed fire that involved most of the roof. As with any thatch property, the fire took hold very quickly and spread throughout. The roof was in the process of being re-thatched.
"Wearing breathing apparatus the crews attempted to tackle the fire from the inside, but this quickly became very difficult due to the roof of the house collapsing. The crews then had to tackle the fire from the outside using hose reels and jets, while ensuring the fire didn't spread to other nearby properties.
"Firefighters worked through most of the afternoon and evening to extinguish the fire. They also worked really hard to try and salvage as much of the items within the property as possible.
"Local residents provided great support with refreshments to keep the crews going, which was very much appreciated by everyone.
"The fire was eventually extinguished at around 8.30pm. Crews stayed at the scene until 12.30am to ensure the area was safe."
A fire investigation is underway to determine how the fire started.