Thatch property fire – Woodditton - East Cambs
02/03/2018 9.59AM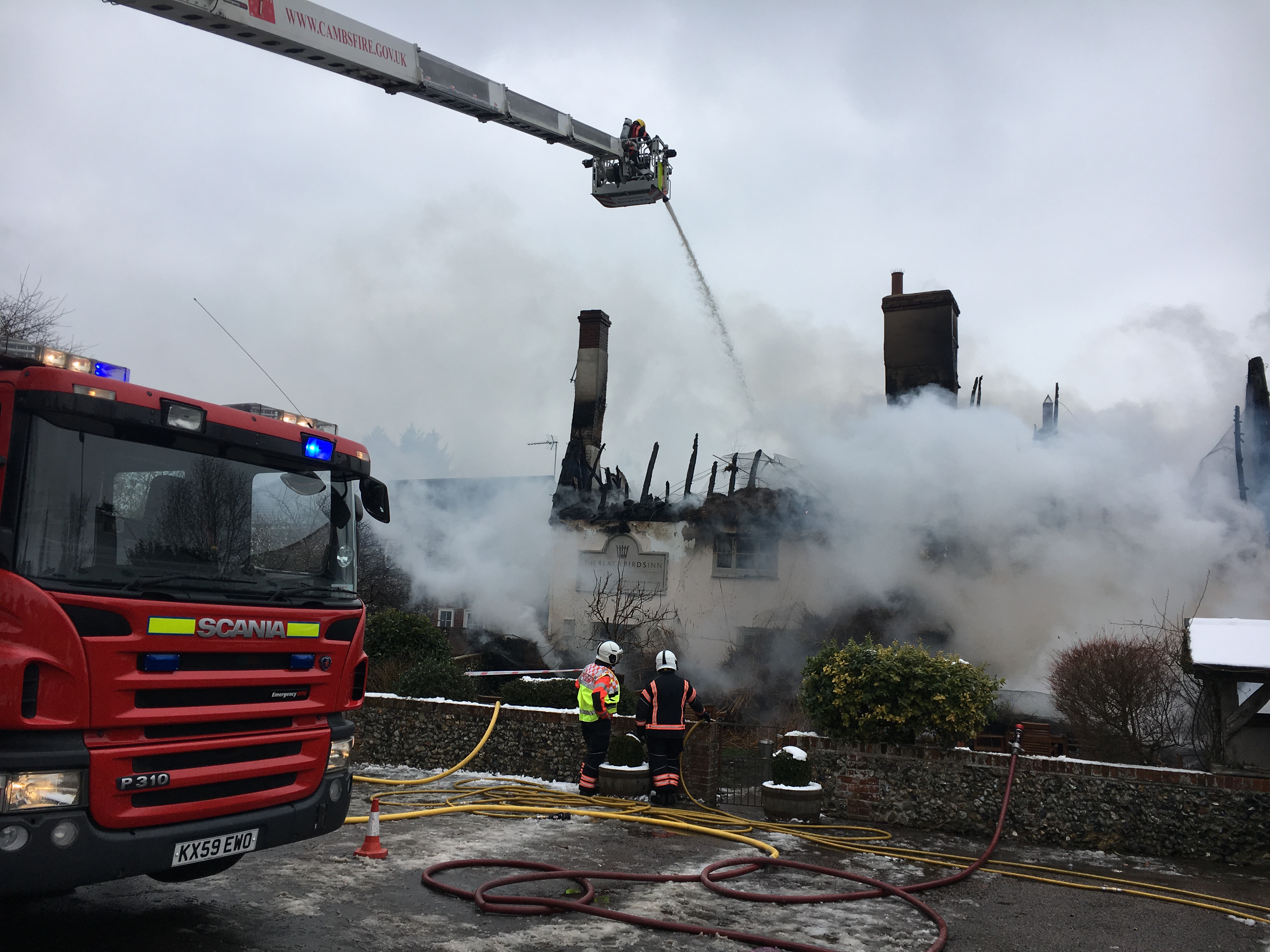 At 9.59am on Friday (2) crews were called to a fire on Ditton Green in Woodditton.
More than 30 firefighters, including crews from Cambridge, Burwell, St Neots, and Huntingdon, along with crews from Mildenhall, Newmarket, Wickhambrook and Haverhill in Suffolk, attended the fire.
Firefighters arrived to find a well-developed fire at the Blackbirds Inn pub. The property had a thatch roof, so the fire rapidly spread through the building.
Crews remain at the scene to ensure the fire is fully extinguished and doesn't spread to any other buildings.
Update - Monday March 5
All the crews left the scene around 9pm on Friday (2) after ensuring the fire and surrounding areas were safe. 
The structure of the building was compromised as a result of the fire. One of the chimney stacks needed to be removed, which required specialist demolition equipment. 
A crew from Cambridge went to reinspect the building on Saturday (3) and it has now been left with the owners.
Our fire investigation team will be attending the scene on Monday (5) with the owners to begin establishing the cause.