Fire in the open - Ickleton - South Cambs
26/07/2018 12.32PM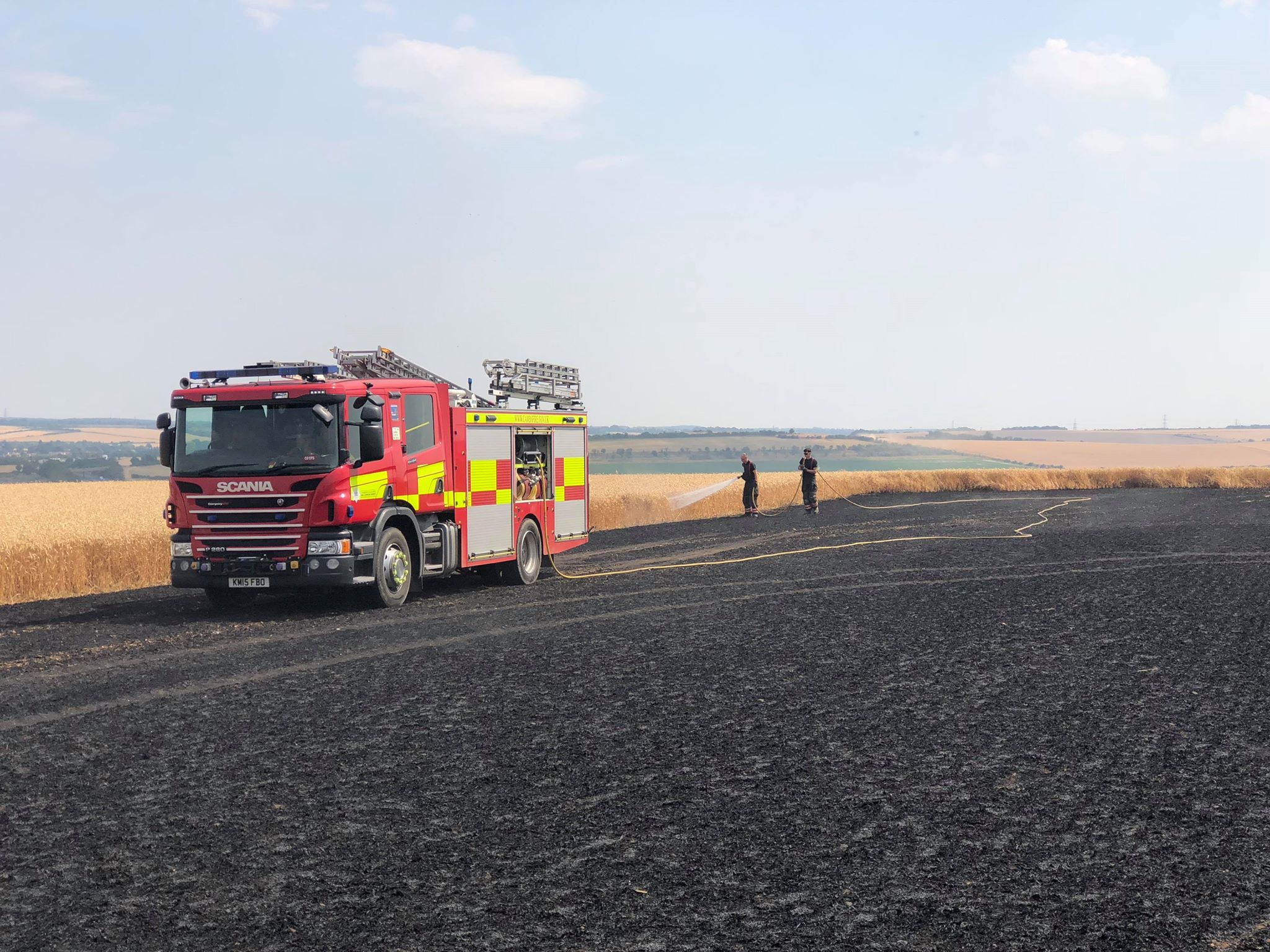 On Thursday (26) at 12.32pm, one crew from Cambridge, the south roaming fire engine, a crew from Saffron Walden (Essex Fire and Rescue Service), one crew from Royston (Hertfordshire Fire and Rescue Service) and the water carrier from Newmarket (Suffolk Fire and Rescue Service) were called to attend a stubble fire in a field near Grange Road, Ickleton.
Crews arrived to find a combine harvester fire had spread to standing crop.
Firefighters worked in sections and used five hose reels and beaters to help extinguish the fire, while farmers worked to create a break in the crop.
All crews had left the scene by 4pm.