Horse rescue - St Neots - Huntingdonshire
30/08/2018 8.00AM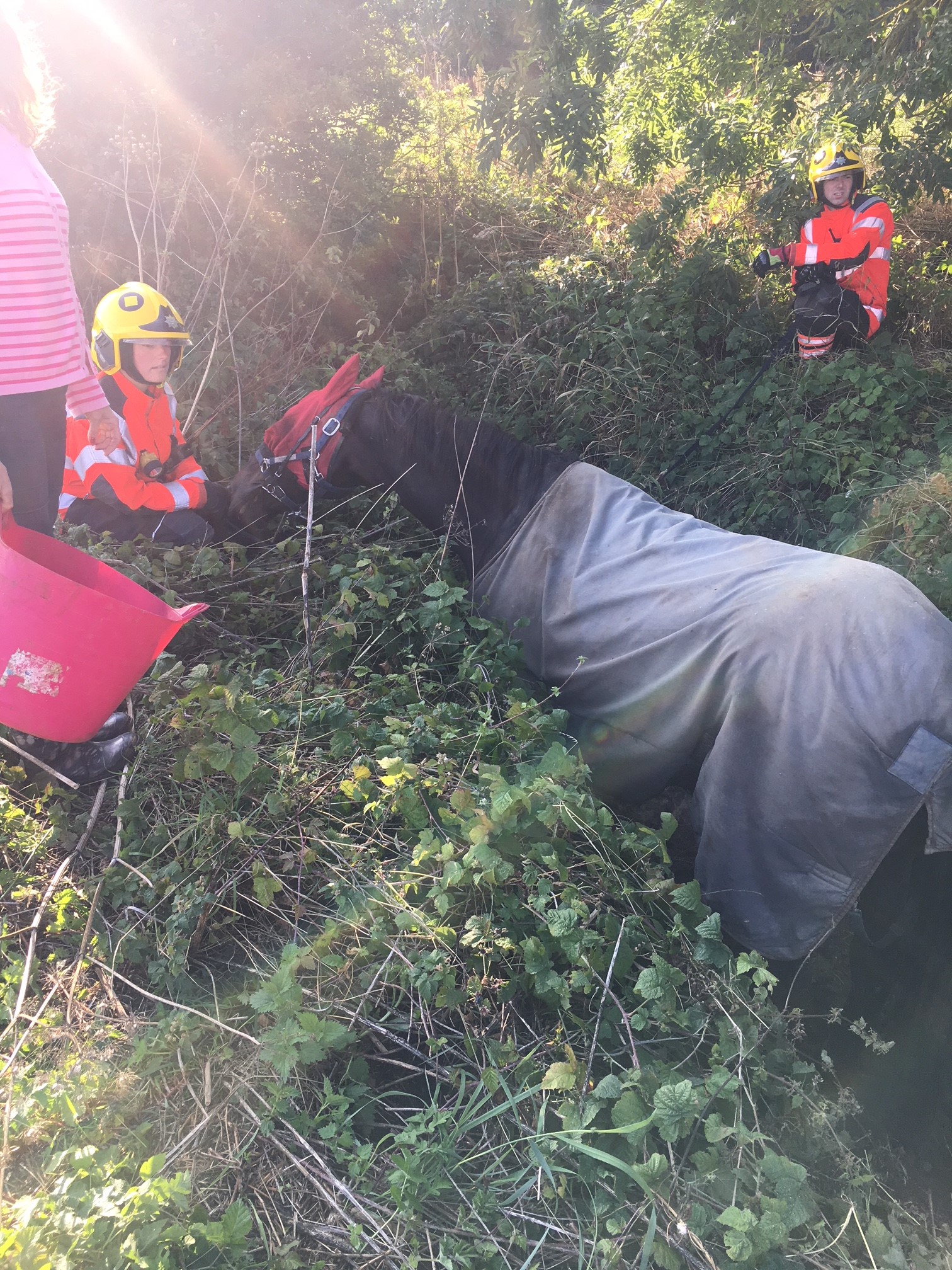 On Thursday (30) at 8am, one crew from St Neots, and two crews and the rescue vehicle from Cambridge were called to rescue a horse from a field near Wintringham, St Neots.
Crews arrived to find a horse stuck in a ditch. Firefighters worked with a farmer and used farm machinery to create a safe route from the ditch to lead the horse out.
The horse, named Matty, was left in the care of its owner, before crews returned to their station by 10am.