Building fire – Market ward - Cambridge
24/02/2019 10.54AM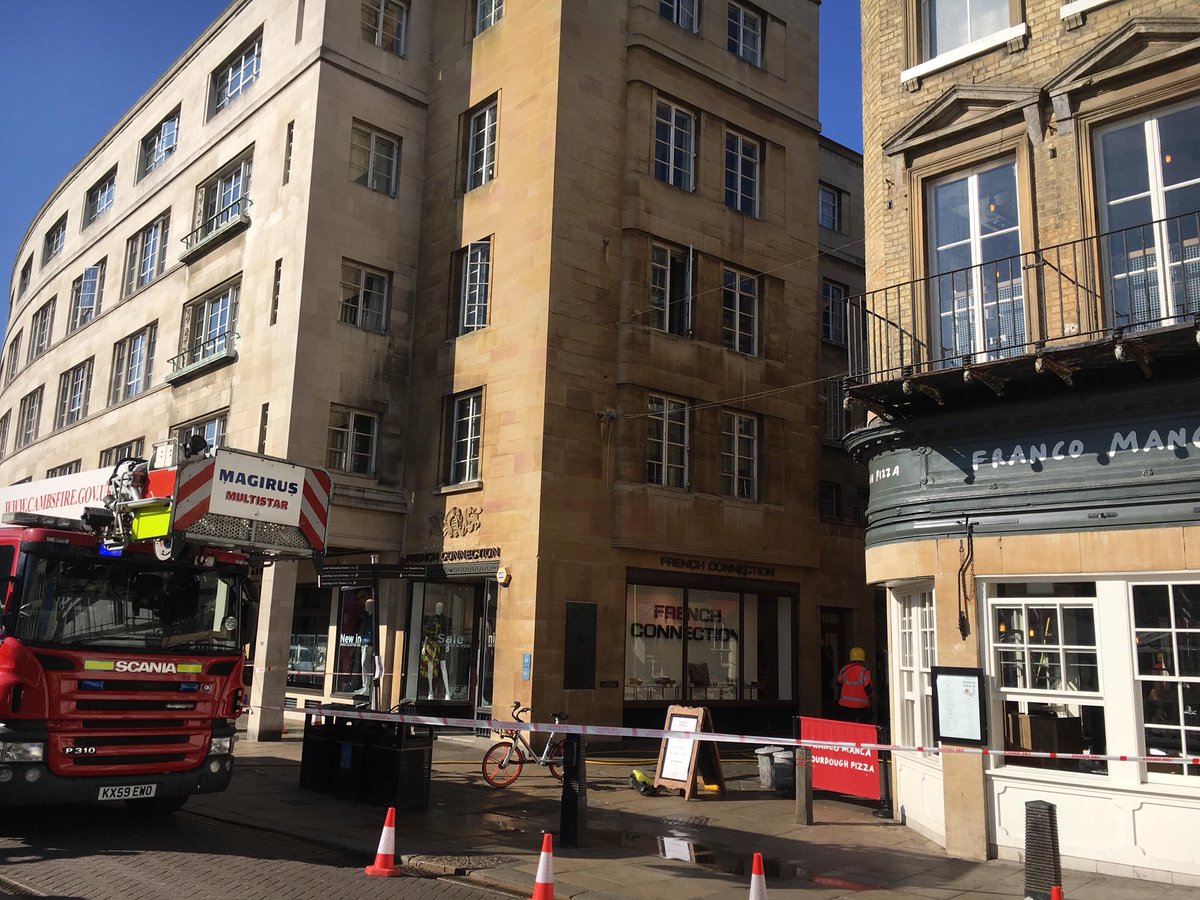 At 10.54am on Sunday (24) three crews from Cambridge were called to a fire on Market Hill in Cambridge.
Firefighters arrived to find a fire on the third floor of a building above a restaurant, which they extinguished using a hose reel. They returned to their station by 4.15pm.
Station Commander Tony Burton, the officer in charge of the incident, said: "This was a challenging incident for the crews due to the complex layout and age of the building. They all worked very hard to search the building to investigate the source of the fire.
"The fire was started accidentally due to a build up of discarded smoking materials on the third floor of the building that had spread through the pipe work. This highlights how important it is for those that smoke to make sure they safely extinguish and discard any smoking materials in a metal container. Luckily on this occasion the fire was small and didn't result in any damage or injuries.
"Thank you to the residents and business in and around the market square area. We appreciate there may have been some disruption but the crews needed to ensure they were able to carry out their work safely."