Animal rescue - Midsummer Common - Cambridge
29/04/2019 9.04AM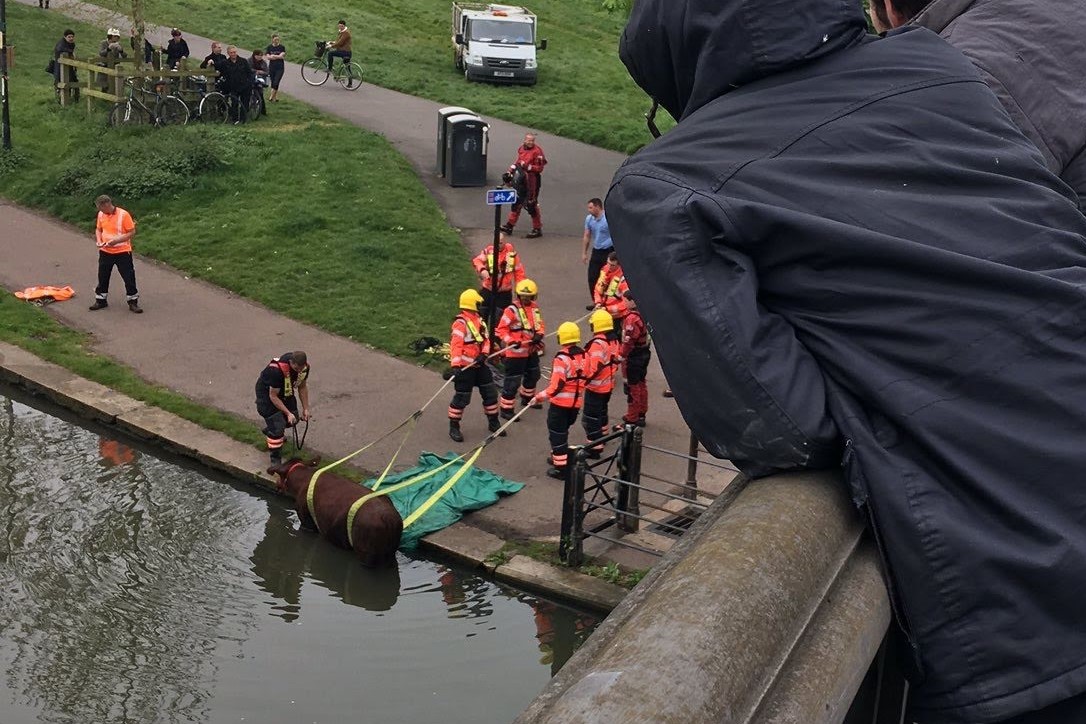 At 9.04am on Monday (29) three crews from Cambridge and the south roaming fire engine were called to an incident on Midsummer Common in Cambridge.
Firefighters arrived to find a cow stuck in the river. They released the cow by lifting it out of the water and returned it to its herd.
The crews returned to their stations by 10.05am.
Photo credit - Twitter @cambridgecow