Car Fire - Ickleton - South Cambs
02/05/2019 6.52PM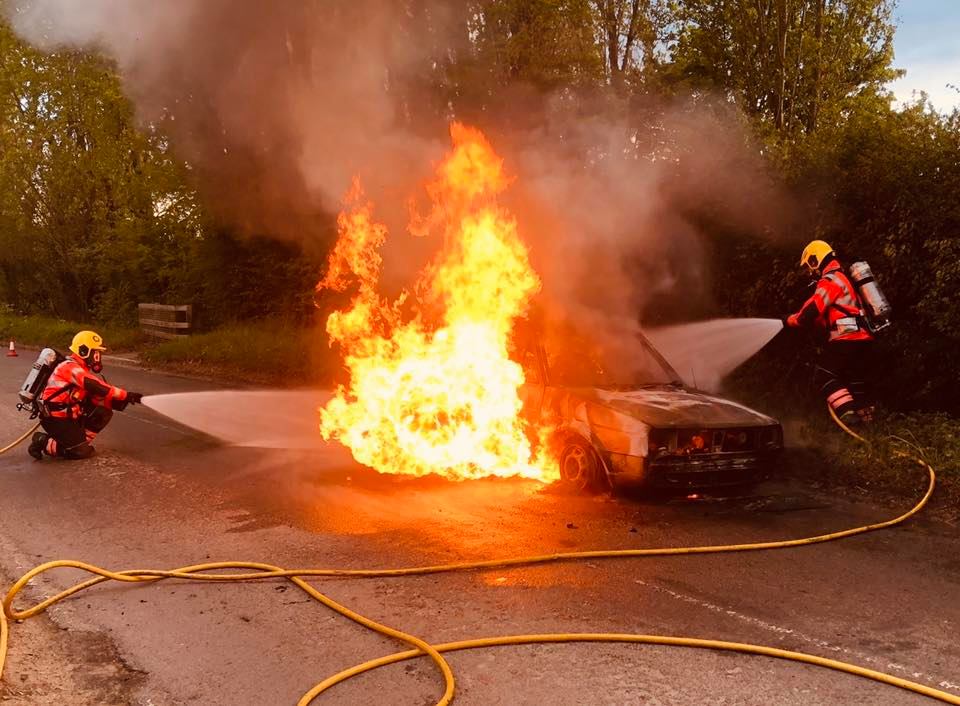 On Thursday (2) at 6.52pm one crew from Sawston attended a fire on Duxford Road, Abbey Barns, Ickleton.
On arrival firefighters found a car on fire. Wearing breathing apparatus they used a hose reel to extinguish the fire. They returned to their station at 8.21pm
The cause of the fire was accidental.