Horse rescue - St Ives - Huntingdonshire
11/06/2019 2.26PM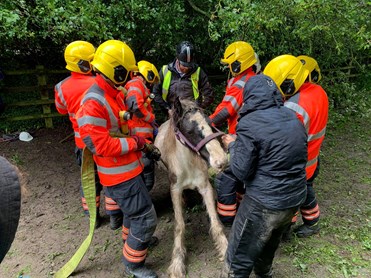 On Tuesday (11) at 2.26pm, one crew from Huntingdon and two crews and the rescue vehicle from Cambridge were called to a horse rescue near Parsons Green, St Ives.
Crews arrived to find a foal stuck in a ditch. Firefighters worked together with the assistance of a vet and members of the public to release the horse from the ditch.
Once released, the horse was left in the care of a local resident where it's recovering well.
All crews returned to their stations by 7pm.