Combine harvester fire – Hamerton - Huntingdonshire
03/08/2019 6.43PM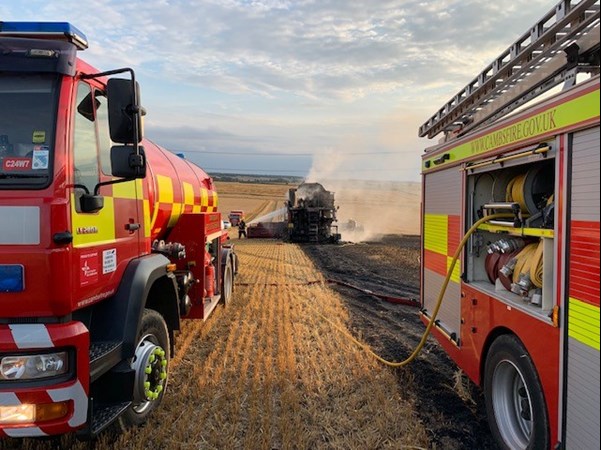 On Saturday (3) at 6.43pm seven crews attended a Combine harvester fire on St Judiths Lane near Hamerton.
Crews including Huntingdon, Sawtry, Ramsey, Stanground, Peterborough Voluntary Fire Brigade and St Neots attended the incident.
Crews arrived to find a combine harvester and 20 acres of standing crop on fire. Wearing breathing apparatus, firefighters used five hose reels and beaters to extinguish the fire before returning to their stations by 9.20pm.
The cause of the fire was accidental.