Animal rescue - Huntingdon - Huntingdonshire
17/09/2019 12.07PM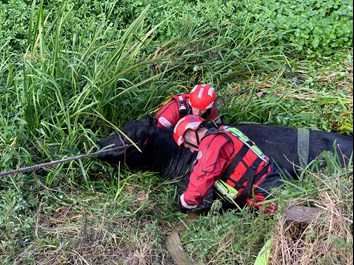 On Tuesday (17) at 12.07pm, firefighters were called to rescue a cow stuck in the River Ouse near Meadow Mill Common in Huntingdon.
One crew from Huntingdon, two crews and the rescue vehicle from Cambridge arrived to find a cow submerged up to its neck in mud and brambles. 
In water crews helped free the cow with the help of farm machinery, before leaving it with the farmer.
Crews returned to their stations by 4.30pm.