Car fire - Werrington - Peterborough
28/11/2019 1.29PM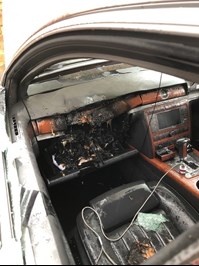 On Thursday (28) at 1.29pm a crew from Dogsthorpe was called to a car fire on Lincoln Road, Peterborough.
Firefighters used a hose reel to extinguish the fire, before returning to their station by 2.05pm.
The cause of the fire was accidental, caused by an electrical device which had been left charging unattended in the glove compartment.