Road traffic collision – A1N - Peterborough
04/02/2020 12.07PM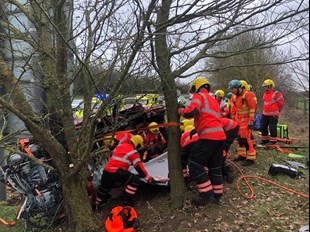 On Tuesday (4) at 12.07pm three crews were called to a road traffic collision on the A1 near Norman Cross. Crews from Dogsthorpe, north roaming fire engine and Yaxley were called to the incident.
Crews arrived to find a collision involving three vehicles.  Using specialist equipment, firefighters rescued two casualties who were left in the care of the ambulance service.
All three crews returned to their stations by 1.35pm.