Cat rescue - Sawston - South Cambs
01/07/2020 2.58PM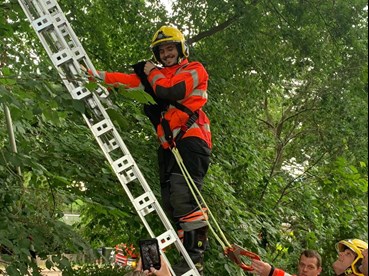 On Wednesday (1) at 2.58pm, one crew from Sawston and the multistar aerial appliance from Cambridge were called to rescue a cat stuck up a tree on High Street, Sawston.
Firefighters used a 13.5m ladder with support from the aerial appliance to coax the cat down.
Crews returned to their stations by 6.10pm.