Cat rescue – Whittlesey - Fenland
07/04/2021 7.44PM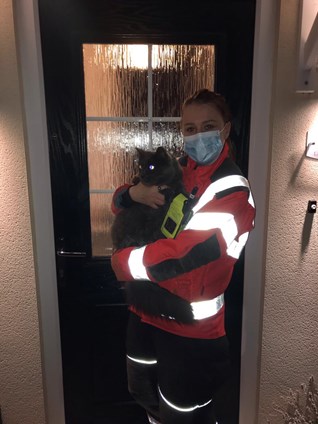 At 7.44pm on Wednesday (7) a crew from Whittlesey was called to assist with rescuing a trapped animal on Dandelion Drive in Whittlesey.  
Firefighters arrived to find Norman the cat stuck in a drain, around 15 meters deep. Using chimney rods they were able to entice Norman back to safety and return him unharmed to a very grateful owner.  
The crew returned to their station by 8.40pm.