March firefighters scrub up nicely for charity
26/09/2016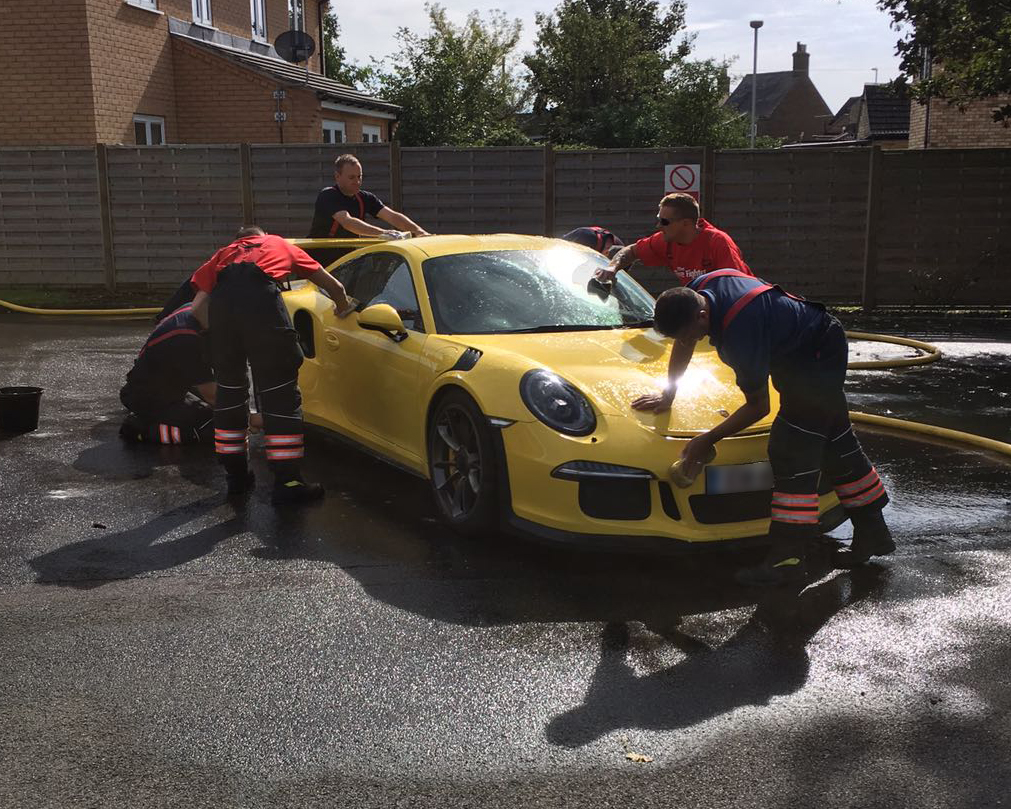 March firefighters raised £400 with a charity car wash on Saturday (September 24), cleaning everything from a motorcycle to a brand new Porsche.
Watch Commander Andy Powell said £90 of the total raised will go towards buying another set of pet-friendly oxygen masks for the station.
Cambridgeshire Fire and Rescue Service teamed up with national charity Smokey Paws, which provides the four-legged friendly first aid equipment, earlier this year - allowing the service to kit out six of its fire engines.
One of the sets went to March and WC Powell said the new set will mean both fire engines based at the station will now carry the oxygen masks.
The remainder of the money raised will be shared between Fenland Animal Rescue and The Fire Fighters Charity.
WC Powell said the crew had a steady flow of visitors over four hours, adding: "People gave generously. The local community really got behind us, bringing us coffee and doughnuts while we were working."