Voyager students pass out in a blaze of glory
30/09/2016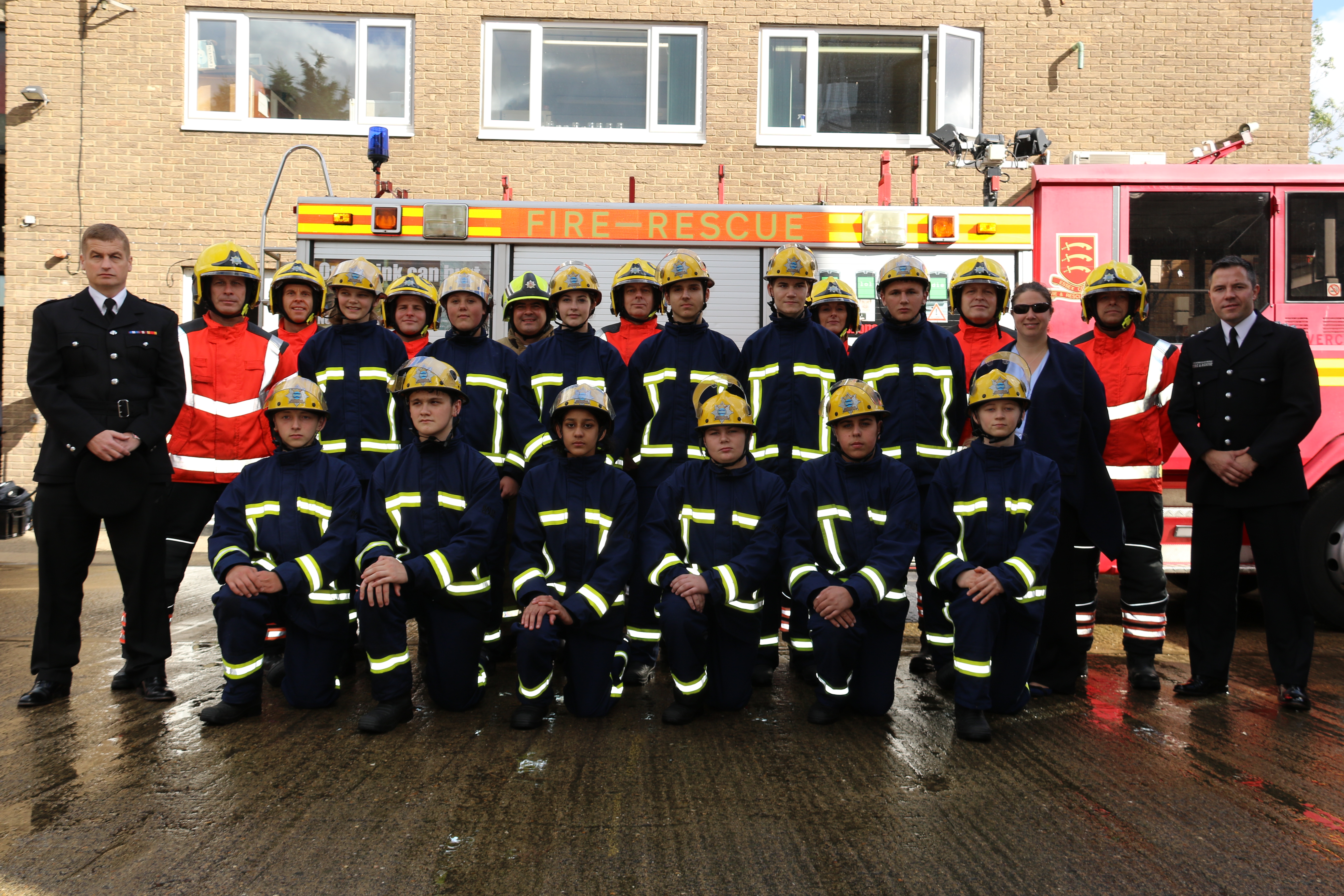 A new pilot diversionary programme run by the fire service to inspire young people concluded today (September 30) with 12 students from the Voyager Academy passing out in full glory to the delight of their parents, teachers and senior fire officers.
The Fire Break five-day programme has been run by Essex and Cambridgeshire firefighters at Stanground Fire Station and aims to use fire service drills and culture to develop team working skills and increase self-esteem and confidence through workshops and drill yard activities.
The Fire Break programme was created by Essex Fire and Rescue Service and has been running for a number of years with huge success in Essex, helping people develop themselves and inspiring them to go on and achieve various personal goals.
The course instructors are operational firefighters who have received special training to run the programme. Cambridgeshire firefighters have been shadowing colleagues from Essex for the pilot course and from January, will be self-sufficient in running the programme.
Station Commander Dave Lynch, who is the Fire Break coordinator for Cambridgeshire, said: "This week has been a fantastic experience for everyone involved. The students from the Voyager Academy have really thrown themselves into the programme and hopefully have taken a lot away from it. They should be immensely proud of their achievements this week, demonstrated by the flawless drill they performed for the pass out parade.
"We are very grateful to our colleagues in Essex who have been fantastic in getting us set up to deliver the initiative here and we are really excited about offering the diversionary programme to other agencies across Cambridgeshire to help them achieve their aims."
Chief Fire Officer Chris Strickland added: "As a fire and rescue service our focus is on helping people and making people safer but for us that goes beyond putting out fires and putting up smoke alarms. As a professional resource our firefighters can use their skills in different ways to help the community and assist partner agencies deliver their aims. This is another example of the extra value we can bring."
Heidi Latronico, Outdoor Education Teacher from the Voyager Academy, said: "We have been working with the fire service in a number of ways over the last few months and this initiative was something we were keen to be involved with as we saw the benefits it could offer our students. It's been a brilliant week and seeing how our students have engaged with the programme and developed in just a week has been incredible."