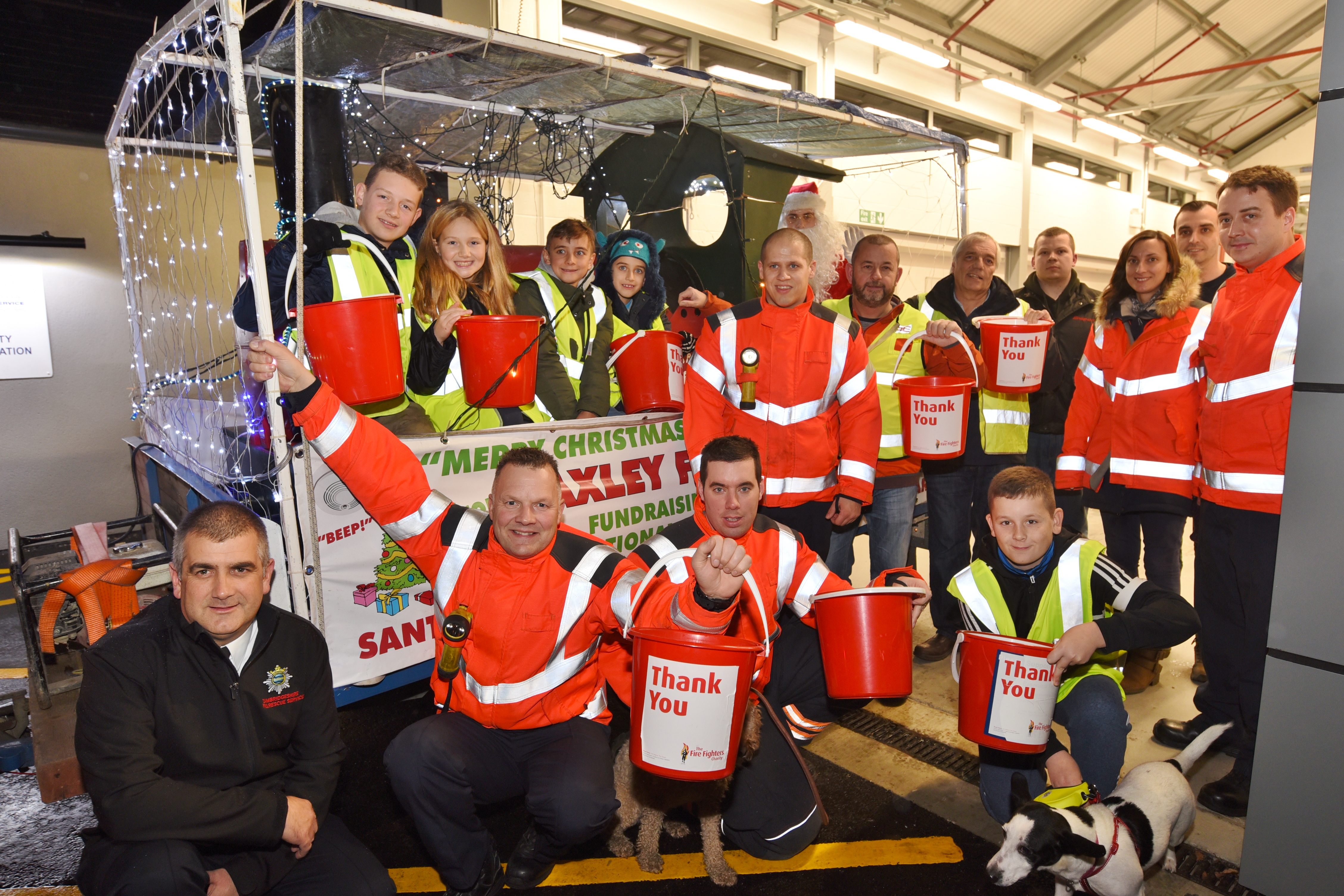 Yaxley's on-call firefighters have set another new record for their annual charity Christmas ride.
Now in its 44th year, the ride has broken new fundraising records yet again – raising a staggering £5,174 over just five days.
This year's tally beats last year's collection of £5,055 and will be split equally between three charities: The Fire Fighters Charity, Macmillan Cancer and Yaxley Scouts and Guides.
Crew commander Jamie Bovington said: "It's crazy how the last three years have all been so close when it's a chuck it in a bucket collection – but this year it's a record for the station again.
"The event went really well. I'm really happy with what we have collected, there were a lot of people who came out to support us. There were a lot of friends and families helping this year too."
Also helping out were lots of newly-qualified wholetime firefighters who Jamie met having recently qualified as a wholetime firefighter himself.
Jamie will now work as a firefighter, based at Cambridge Fire Station, but will continue as on-call Crew Commander in Yaxley.
To find out more about becoming an on-call firefighter search "Cambs on-call".