Cambridge Black Watch Steal the Show with Diversity on ITV
22/12/2016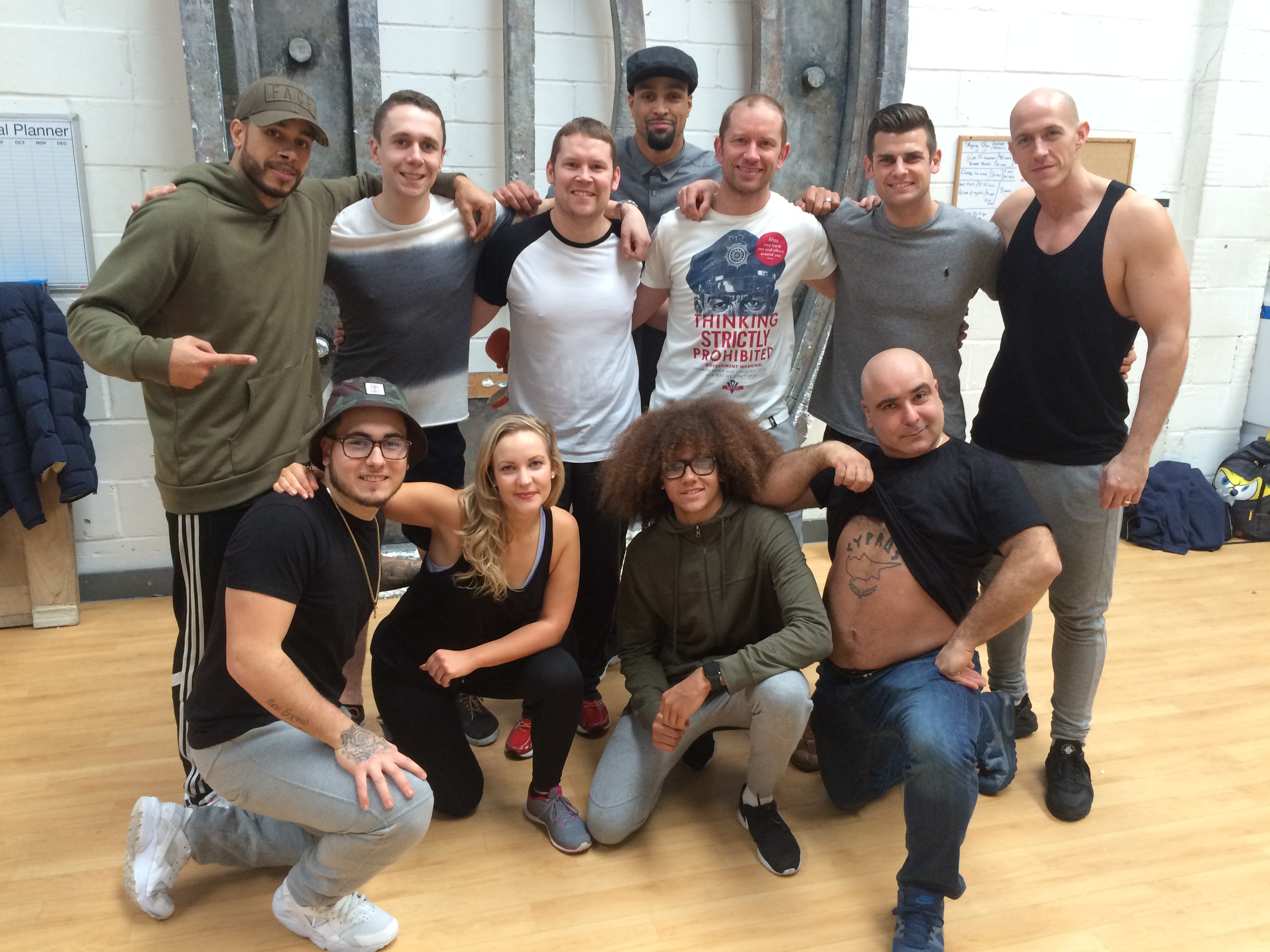 A crew of firefighters from Cambridge whose safety video got everyone talking on Social Media are set to appear on a prime-time dance show on New Year's Day.
The five-strong group, who work at Cambridge Fire Station and are all members of Black Watch, were chosen to appear in a dance entertainment show after producers saw their Halloween video promoting safer Halloween costumes.
 In the Halloween video, the firefighters re-enact Michael Jackson's Thriller - with the opening shot of one of the firefighters crawling out of a drain dressed as a zombie, with another member of the crew sliding out of a drawer at the back of the rescue vehicle.
The video was viewed more than 220,000 times on Cambridgeshire Fire and Rescue's Facebook page, featured in an article on The Mirror online and reached far flung countries including New Zealand and Australia.
The five-strong group of firefighters - made up of Myles Strickland, 23, James Ball, 35, Chloe Housden, 26, Dom Mould, 29, and Crew Commander Jeff Whitlam, 40 - will be performing in a celebrity-studded prime-time dance show called Diversity Presents Steal The Show, which is being broadcast on New Year's Day, ITV, at 7pm.
Hosted by dancer and choreographer Ashley Banjo, from the UK's number one dance troupe Diversity, the show sees three unknown dancers come together in a big dance off, culminating in a prize trip to Las Vegas.
Also part of the show is 'The Office Dance Off' - where the Cambridge firefighters go head to head in a dance-off with a group of dentists. 
Performing with Black Watch on the night will be Diversity dancers Perri, Warren and Terry, along with Britain's Got Talent stars Stavros Flatley, a Greek father and son comedy dance duo consisting of Demetrios Demetriou and his son Lagi. The group is up against a team of dentists from London who are dancing with Ashley and other members of Diversity along with X-Factor rapper Honey G.
At the end of the show, all the dancers come together for what ITV describes as a 'show-stopping finale performance.'
Black Watch Commander Darren Thompson was in the audience last Friday (Dec 16) when the show was recorded 'as live' at the Pinewood film and TV studios in Buckinghamshire. Also there, was Station Commander Jamie Johnson and Chief Fire Officer Chris Strickland.
Darren said: "I was immensely proud of them. They did amazingly well. To ask somebody to stand up on stage in front of 400 people is one thing but then to know you are going to be seen by about three million people on New Year's Day on ITV is another."
 Firefighter Chloe Housden, 26, was the only member of the watch with previous dance experience - having attended a ballet class once a week for 10 years as a child.
"The dentists had two professional dancers in their troupe that compete over the world in break dancing competitions but whilst they had the dance skills, fun wise and effort wise, it was definitely us."
Chloe said she was nervous performing in front of hundreds of people. "There was one point where I was concentrating so hard I forgot to smile."
James Ball, who came up with the idea for the videos with Crew Commander Jeff Whitlam, described the whole experience as 'surreal' and 'fantastic', adding: "The show itself was phenomenal."
Jeff added: "It was a crazy experience. Obviously none of us expected to be on the show from the videos we have done then suddenly we have ended up on a TV show with Diversity. We never would have imagined it in our wildest dreams."
Having made two videos with a safety message behind them, the first being a video to promote chimney fire safety where the watch performed as chimney sweeps to Step In Time from the musical Mary Poppins, Jeff has already joked the watch will need to think of a different way to promote a new message next year. But with three of the watch set to move to new stations in January, including Jeff, it means whoever comes into the watch next might well have to adopt its creative approach to promoting important safety messages on behalf of Cambridgeshire Fire and Rescue Service next year.