House fire sparks reminder of dangers of mirrors in sunlight
19/04/2017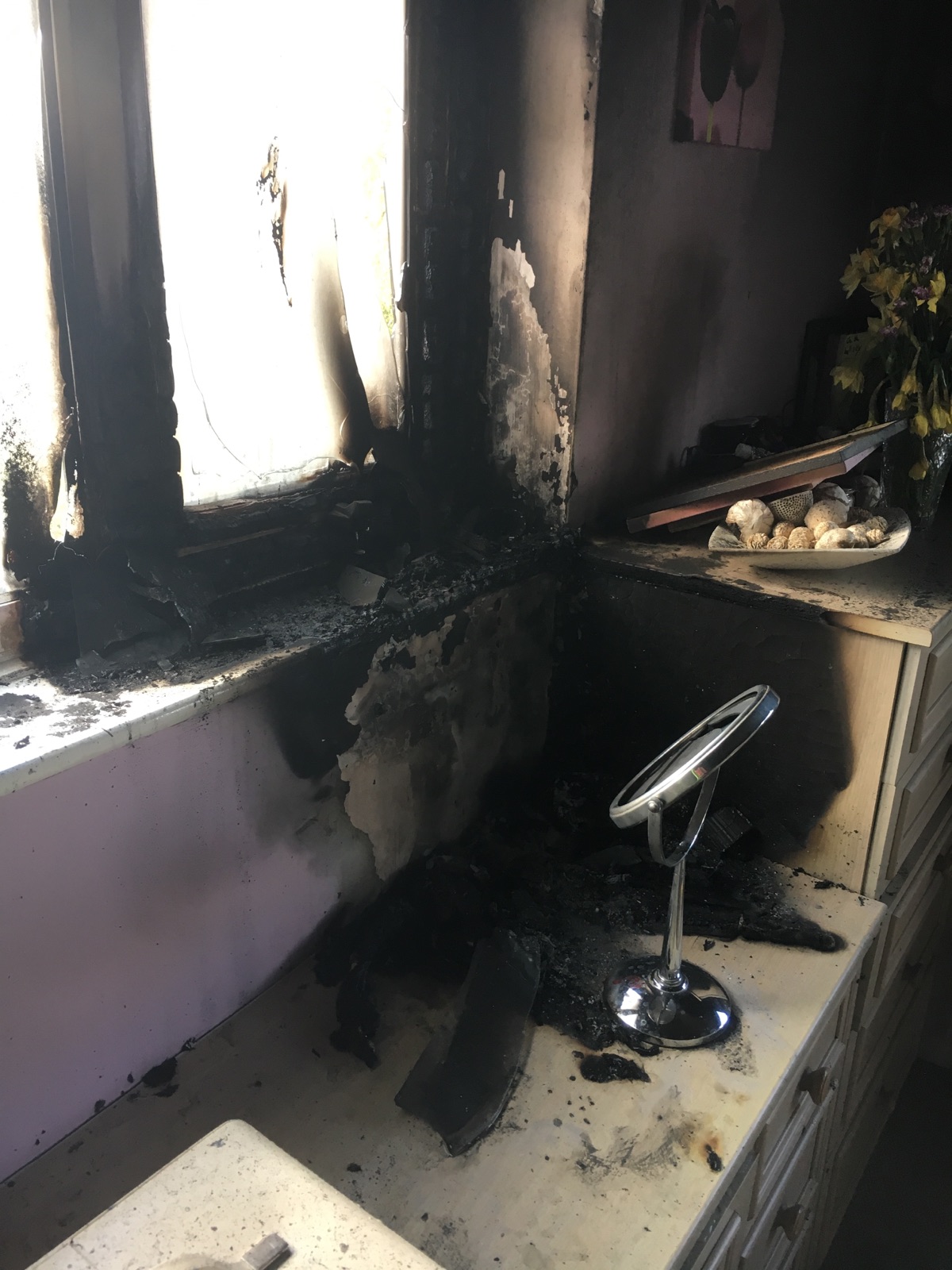 Cambridgeshire Fire and Rescue Service is reminding homeowners to be aware of the potential hazards of everyday household items after a mirror left on a windowsill caused a fire in a home in Balsham.
Yesterday's (Tuesday) fire at a two-storey property in the High Street caused extensive smoke damage to the upstairs floor.
Watch Commander Richard Powell, from Cambridge Fire Station, said: "There was a mirror in the room where the fire started that was facing towards the window. The sun was beating through the window and bounced off the mirror which set fire to the curtains."
Two crews from Cambridge, including an aerial Multistar appliance, were called to the fire just after 3.30pm along with an appliance from Newmarket and Haverhill.
Firefighters used the Multistar to access the fire in the roof. Crews wearing specialist breathing apparatus used a hose reel to extinguish the fire and a positive pressure ventilation fan to clear the smoke and returned to their stations an hour later.
Yesterday's incident follows a similar incident back in January where a vanity mirror left on the windowsill of a dressing room in Witchford set fire to two wooden jewellery boxes. The fire then spread to the windowsill and smashed the glass.
Head of Community Fire Safety Group Commander Kevin Napier said: "As the warmer weather starts to appear and we are experiencing longer summer days, please ensure that reflective everyday objects in your home are not left in direct sunlight – especially during the day when you may be out and therefore unable to react to any incident until it has progressed significantly and caused a fire."