On-call firefighter takes on London Marathon in memory of uncle
20/04/2017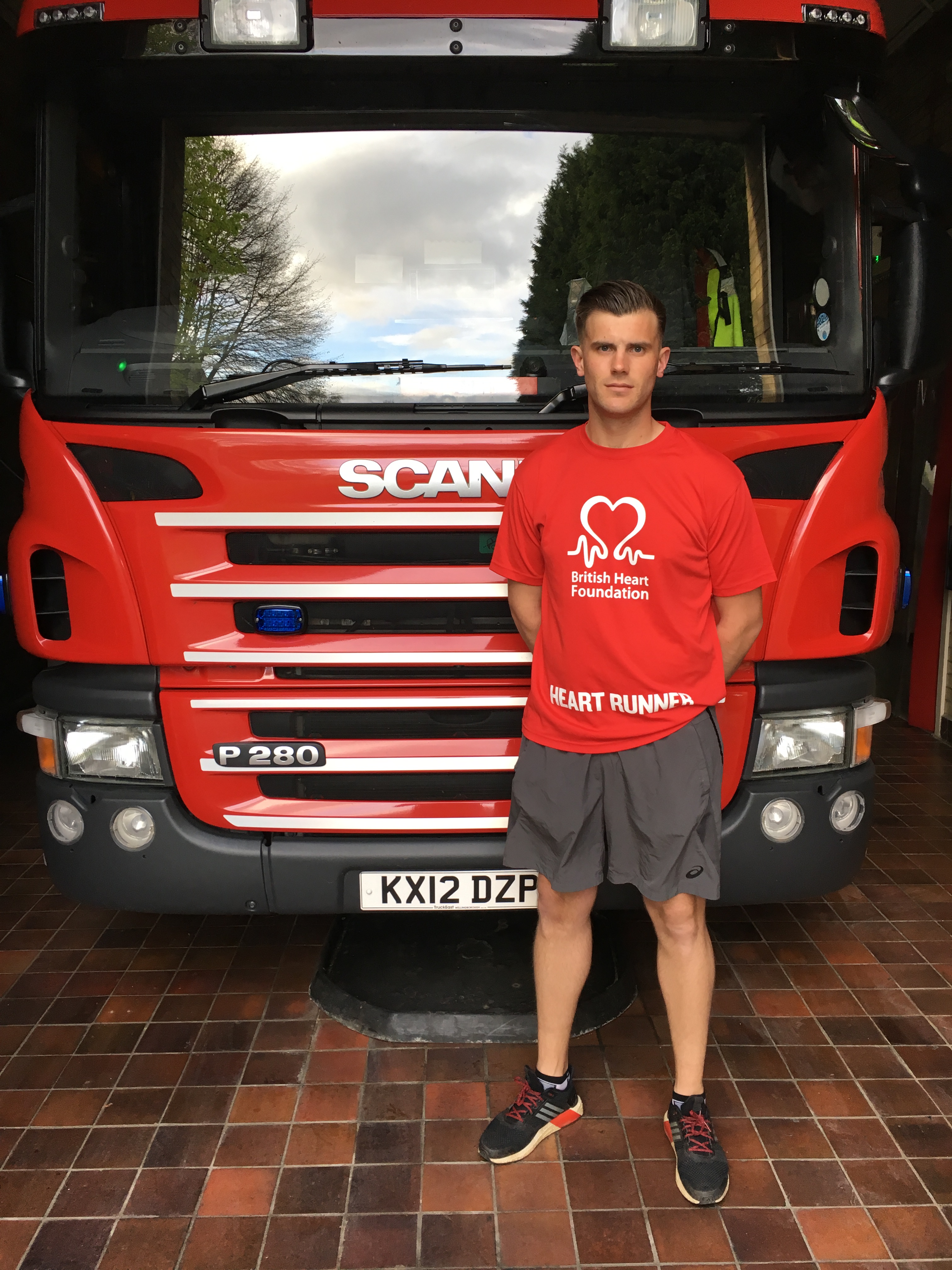 An on-call firefighter has pledged to complete the London Marathon this weekend in memory of his Uncle, a popular firefighter who died at home from a cardiac arrest last year (2016).
Tom Bingley, an on-call firefighter from Thorney, decided to raise funds for the British Heart Foundation after winning a place in the Marathon lottery, in memory of his uncle Malcolm Bean, who served as an on-call firefighter at Whittlesey Fire Station for over 30 years.
Malcolm, a business man with his own estate agents in the town, died suddenly following a cardiac arrest at his home in January last year, aged 57.
Tom said: "My Uncle was a very loving and helpful man who always looked out for everyone else.
"It's really important I do this for my Uncle and his family. It is something to remember him by and by doing something for the British Heart Foundation it is a way of trying to save other people's lives."
Tom has run half marathons before but said this will be the first time he has ever completed a full marathon and since January has been training three to four times a week.
"The furthest I have run is 20 miles but they always say it's the last 6.2 miles that will be the most difficult. I can't wait for it to be over to be honest with you, just because of the time and effort the training has taken out of me."
Tom, 27, who works as a salesman at a building supplies firm in Peterborough, said it will be a big thing for him to complete the marathon and he will be thinking of his Uncle on the day.
"I probably will feel quite emotional at the end once I've completed it."
Tom's partner, Lucy, and her brother, Matthew, are going to be there on the day to support Tom, along with his mum Lorraine and her partner and Tom's dad, Jon, with other family members supporting him at home.
Tom has already beaten his original fundraising target of £1,500, and has a current running total of £2,122.00. 
Also running Sunday's marathon is firefighter Graham George, otherwise known as Lenny, from Huntingdon's white watch.
Lenny is one of only 13 firefighters to be chosen to run on behalf of The Fire Fighters Charity.
"Although I used to run a couple of times a week before this I wouldn't have classed myself as a runner. Most of my runs previous to this were between four and eight miles long so it will be a massive challenge to complete it."
He said his family is travelling to London to support him, "minus my two children who are staying at home to run me a bath!"
Station Commander Paul Oliver, based with the on-call support team at Huntingdon Station, will also be competing on Sunday.
However, because he is running the 214-mile Race Across Scotland next year – where he will cover remote and mountainous terrain non-stop over several days - he doesn't think anyone will sponsor him for 26 miles.
Paul said the London Marathon will be a different kind of challenge for him, however.
"It's still demanding on your body but in a different way as it's fast and over in three hours."