Cambridgeshire firefighter to throw himself into scrum for charity World Record Rugby Match
21/04/2017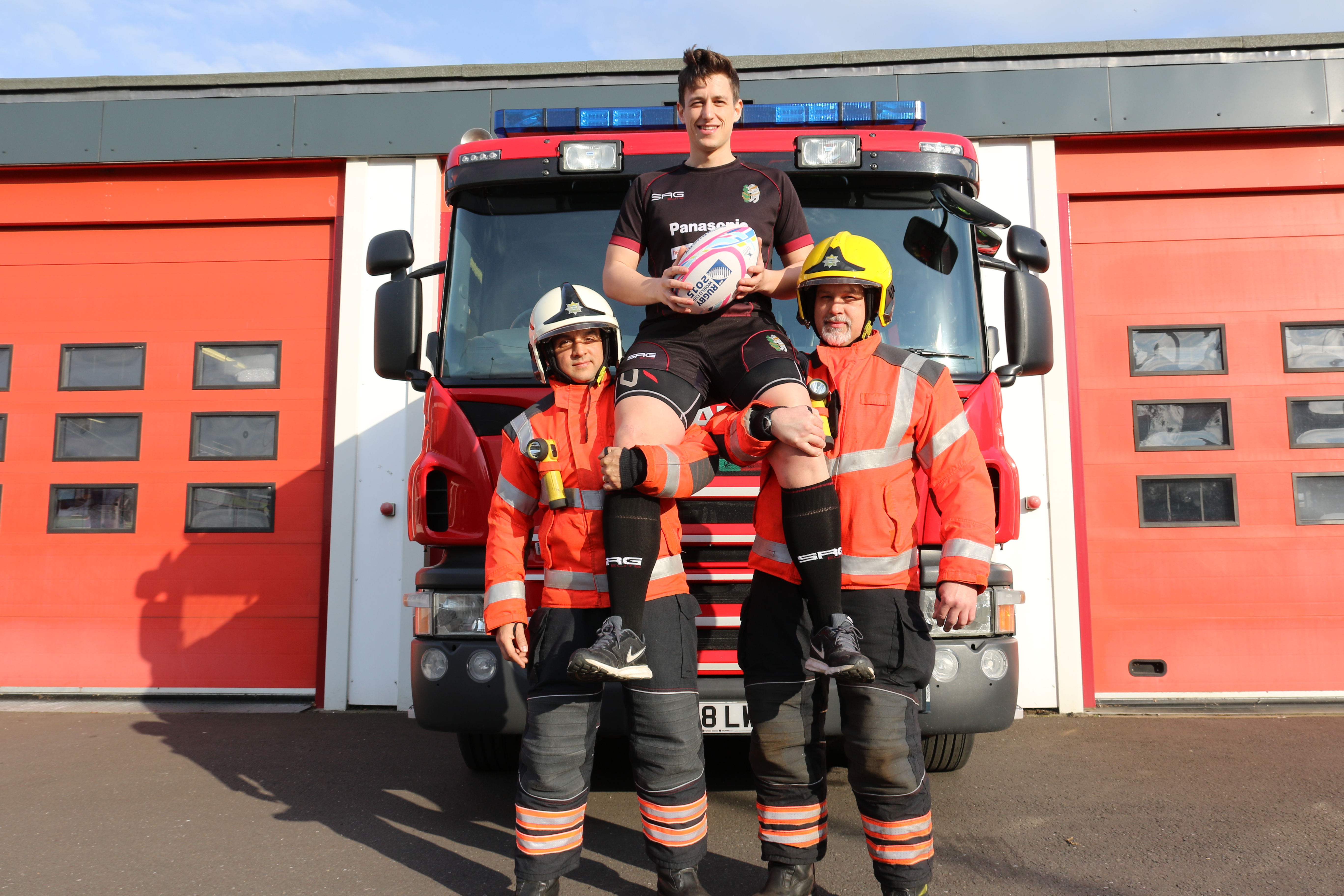 A Cambridgeshire firefighter is hoping to set a new World Record for the longest Rugby Match ever played – with a non-stop match over 31 hours.
Ben Howells, 25, from Black Watch at Huntingdon Fire Station, will be heading into the scrum for what he hopes will be a new Guinness World Record.
The match, which takes place at Worcester Warrior's Sixways Stadium, will kick off at 8am on Friday May 12th, finishing at 4pm on Saturday 13th.
A team of 46 players, 23 each side, will go head-to-head for charity raising money for The Fire Fighters Charity and Scotty's Little Soldiers, a charity that supports children and young people who have lost a parent whilst serving in the British Armed Forces.
Ben, who has been a firefighter with Cambridgeshire Fire and Rescue Service for 18 months, has been playing Rugby since the age of ten and is a member of the March Bears Rugby Club.
He plays second row which means he does a lot of the tackling and is involved in the scrumming. Despite his experience, however, he says it's been hard to prepare for the record breaking event.
"I've been doing a lot of half marathon distance training to get ready for it but it is impossible to prepare for really."
Ben's training sessions combine an hour-and-a-half gym session, followed by an hour spin session on a bike, finishing with an hour-and-a-half run. His girlfriend, Chloe, a firefighter at Stanground Fire Station, is a distance runner so has been helping him train by setting the pace.
But despite the training, Ben says the match will be hardcore.
"I think it's going to be very difficult. The last time, everyone's toenails were all falling off and there were a lot of injuries. It is not a normal thing to do to the body and because it is a contact sport there is a lot of injuries and everyone has to try and drag themselves through."
As part of the Guinness World Record regulations, the match will be filmed and the score recorded. Each player will wear a GPS tag to ensure they play continuously. Each hour on the pitch earns a player a five-minute break so in order to eat a snack players need to remain on the pitch for several hours before taking a rest.
Saturday is a family day with a BBQ and bouncy castles and includes free entry, with a donation. Anyone wanting to get involved with the event can volunteer to help – for instance as a referee or a score keeper.
Ben has to raise a minimum of £700 but so far has managed to raise just over £600. To help boost his funds further, please visit his Just Giving page here.