Events
Our staff organise many events throughout the year at stations across the county. These often support The Fire Fighters Charity or other local good causes. 
All events are advertised on our social media channels and include ways to get in touch to find out more information. Details about some of our social media channels can be found below:
Upcoming events
Yaxley Firefighters Annual Santa's Sleigh Ride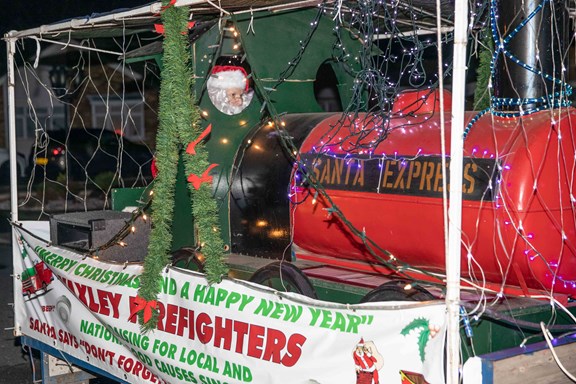 Santa will join the on-call firefighters from Yaxley for the 48th year, to spread festive cheer around the village. Starting on Monday 14 December between 6-6.30pm for 4 nights, they'll follow a different set route through the village each night, collecting donations for The Fire Fighters Charity.
We'll share a live tracking link before each night, so you can keep up with where Santa is throughout the evening.
If you're unable to view the sleigh ride from your house and would still like to make a donation, or would prefer to make a donation online, you can do so by visiting the dedicated Just Giving page.