Our commitment to equality and inclusion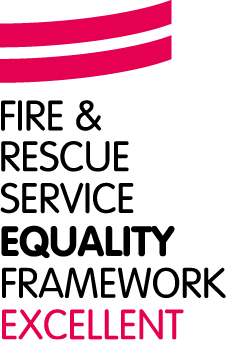 We value diversity and actively promote equality and inclusion in all aspects of our work.
This is achieved by:
Recognising, respecting and listening to the varied needs of our communities and staff
Providing different solutions for different needs and requirements
Valuing and encouraging better understanding of people's differences and things we have in common
Treating everyone with dignity and respect
Ensuring employment practices are fair and non-discriminatory.
Fostering an inclusive and trusting culture
Challenging prejudice and discrimination
As a public service we also have a responsibility under the Equality Act 2010 to pay due regard to equality in all the decisions we make and the functions we carry out. We have a public duty to:
Eliminate discrimination, harassment and victimisation
Advance equality of opportunity between people who share a protected characteristic and those who don't
Foster good relations between people who share a protected characteristic and those who don't.
We are very proud to have been awarded 'Excellent' by a peer team reviewing our Service against the Fire and Rescue Service Equality Framework. We've worked hard to reach the top level and are committed to continuing to improve to become even better.
The Equality Pledge
In November 2015 Cambridgeshire Fire and Rescue Service took part in the National Showcase for Lesbian, Gay, Bisexual and Trans History Month 2016 in Cambridge. As part of the preparations for this day, local organisers wanted to develop an initiative that would provide a legacy for whole community. The Equality Pledge was the result.
"We believe in the dignity of all people and their right to respect and equality of opportunity. We value the strength that comes with difference and the positive contribution that diversity brings to our community. Our aspiration is for Cambridge and the wider region to be safe, welcoming and inclusive."
This simple pledge commits us, our partners and other organisations to appreciate and value the benefits that different communities contribute to Cambridge and the surrounding region. 
The partner institutions signed up to the Equality Pledge are: Cambridge City Council, The University of Cambridge, Cambridge University Hospitals NHS Trust, East Cambridgeshire District Council, Police and Crime Commissioner for Cambridgeshire, Cambridgeshire Constabulary, Huntingdonshire District Council, Fenland District Council, Cambridgeshire County Council, South Cambridgeshire District Council and Cambridgeshire Fire and Rescue.