Our vision and strategic aims
Our vision is for a safe community where there are no preventable deaths or injuries in fires or other emergencies.
Put simply, we want to reduce risk and save lives. To achieve this we need to strive for operational and community safety excellence, demonstrate value for money, and put people, in the communities we serve and our staff, at the centre of everything we do.
These are our strategic aims.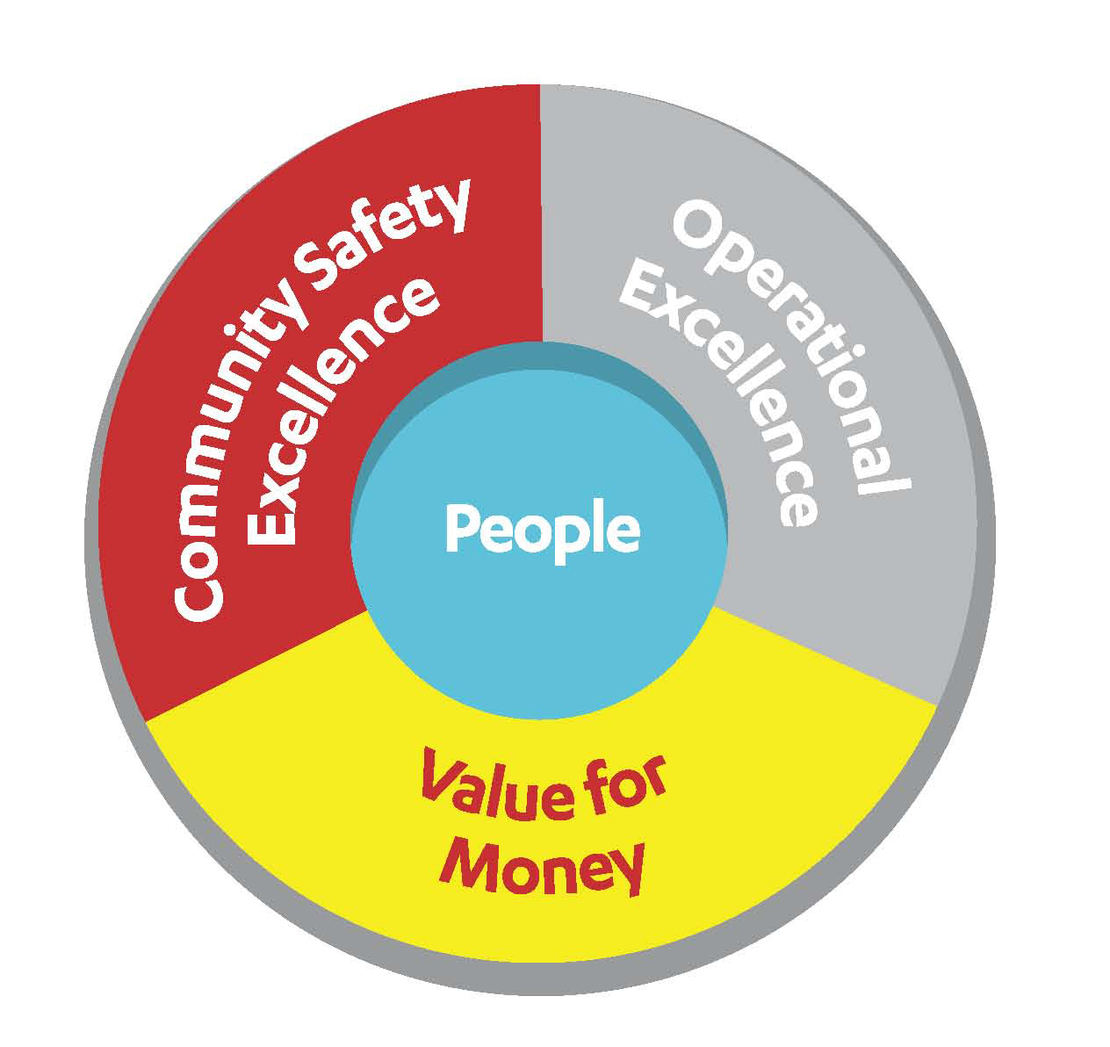 Operational Excellence
We have competent, confident and skilled staff.
We have the right skills, equipment and resources in the right places.
We have a learning culture looking to continually improve what we do and how we do it.
Community Safety Excellence
We understand the risk in our communities
We are inclusive in our approach and tailor our services to meet the needs of our diverse communities.
We work with partner agencies in a targeted, proactive and effective manner and are perceived as a key contributor to community safety
We have a high level of customer satisfaction in our activities.
People
We continually strive to improve the service we deliver.
We listen and engage with staff, communities and our partners to improve what we do.
We develop our staff and encourage them to reach their potential
Value for Money
We actively seek collaborations.
We have effective and efficient working practices.
We continuously monitor how we are performing, sharing what we do and taking best practice from others.